The need for wheelchair lifts is greater now than ever before. The Disability Equality Act should be considered in all aspects of the home, business and industry. Over recent years, wheelchair lifts have been developed to specifically cater for the needs and requirements of those with disabilities.
Level Access Lifts provide a complete range of platform lifts to provide disabled people with the same opportunities, treating all individuals as equals. Why should a person be discriminated against because of their disability? This is why we have advanced our platform lifts to meet the specific demands your business has.
So, what have Level Access Lifts changed to improve wheelchair users experience when using platform lifts?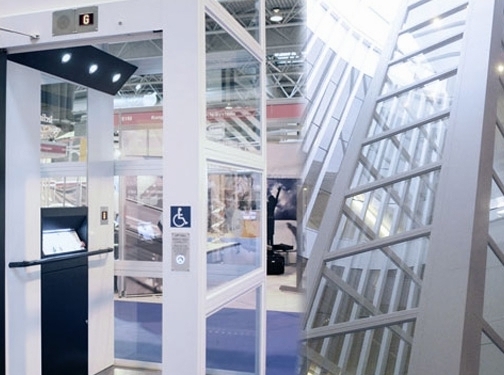 Improved safety
When moving from one level to another in a wheelchair, it's necessary you feel safe and comfortable. As a result of modern advances, we have created a safer alternative for accessing areas on different levels. Prior to such developments, wheelchair users were required to climb out of their wheelchair and be supported up steps, however, our platform lifts provide wheelchair users with the opportunity to access different areas remaining in their wheelchair, where they are safe and comfortable.
Made transportation smooth
Take our Semi-Enclosed platform lifts, for instance. These are ideal for buildings of 2-storeys or more, they increase user-friendliness and don't discriminate against disabilities. Unlike previous wheelchair lifts, the Semi-Enclosed lift offers smooth movement, making sure that the lift operates to a high standard, and providing wheelchair users with quick and easy access throughout your business.
Created reliable access
For your diverse needs, Level Access Lifts have come up with a reliable method to transfer up and down stairs with ease. If you don't have space in abundance, you needn't worry- our lifts have been tailored to suit the environment and your budget, as well as your individual needs. We have straight and curved Inclined lifts, which ultimately provide your business and its employees with reassurance and equal opportunity.
Provided freedom
Whether you're looking to install a wheelchair lift inside or outside, Level Access Lifts can help you! We design a range of platform lifts that are suitable for any environment, ultimately providing your business with a method of delivering easy access to areas that would have previously been difficult to reach for those with disabilities!
To find out more about Level Access Lifts, click here!